A lot of us have ideas about how one day we'll start our own business – how we'll jump off the employment bandwagon and become our own boss. But the difference between an "aspiring" entrepreneur and a "startup" entrepreneur is as narrow as a razor's edge. If you don't take action on your aspirations, you'll never know the joys of entrepreneurship. And you'll forever remain an aspiring entrepreneur.
An Aspiring Entrepreneur Fired by Her Passion for a Cause
This is the story of an aspiring entrepreneur, Stephanie Santeliz, who knew what she wanted and went full speed into it. She decided to take the plunge and get started with a big idea and small steps.
Her story is one of courage, hopes, aspirations, and above all action. I was blown away by how quickly she turns her ideas around.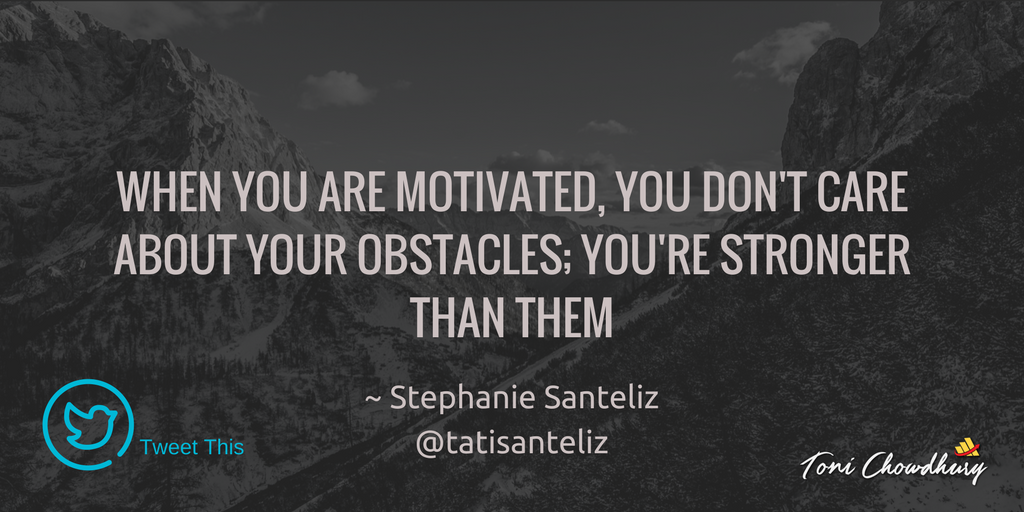 Since I'm a success strategist, I get to speak to entrepreneurs from different industries. I have interviewed a few in the past and it really excites me to learn about their challenges, struggles and victories. So, hearing Stephanie speak at a conference, I realized that she might need some help with her business venture.
Beta Tester To Launching In Record Time
During our very first call, I could see how passionate she was about her business idea. Since I was still looking for a beta tester for my Startup Success Strategies program, she decided to take me up on the offer and join my business coaching program.
She was eager to start right away and we did! She is so driven and fired up by what she wants to do with her business idea, she hangs on to every idea, technique or strategy I give her. And she takes action just at the very right moment!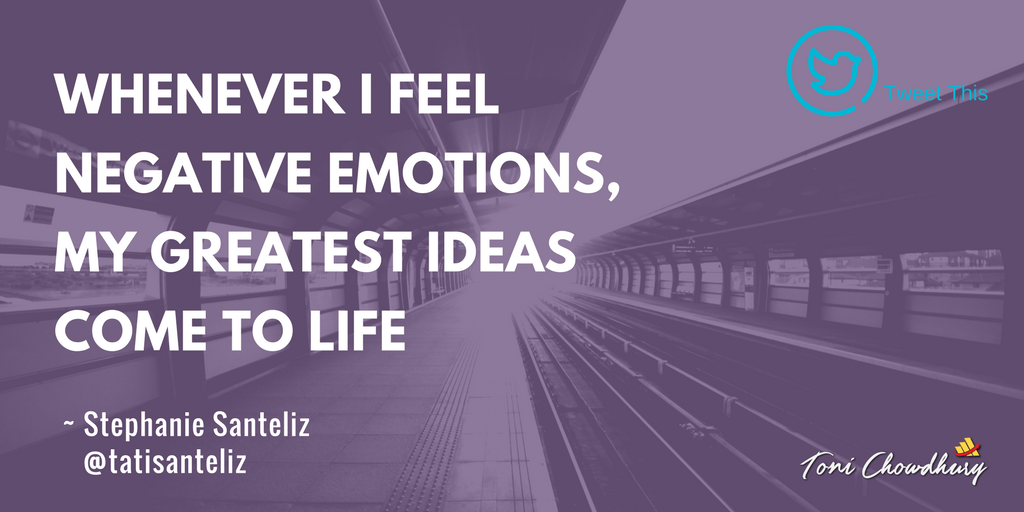 It's All About Taking Action 
I was bowled over by the fact that despite her sadness about the political situation in her home country Venezuela, Stephanie found hope out of despair. She decided to take the plunge and take one of the initial ideas I'd given her to do a fundraiser. This would not only help raise money to help Venezuelans, but it would create a massive awareness of her business. She used the idea at the time when it made most sense! And raised over a thousand dollars in donations from her fundraising event!  Very impressive!
If you're interested in helping out with this cause, you can get in touch with Stephanie through her Facebook page. 
She's been an exemplary student of my program and I wanted to use her as a case study. I wanted to showcase that one can accomplish extraordinary things if one puts their mind to it. It was almost like a dream to have her go from idea to idea and watch her grow from a passionate, heart-centred, shy aspiring entrepreneur into a passionate, heart-centred and empowered startup entrepreneur.
Please watch the video interview I did with her recently and listen for yourself. She talks about her idea, her mission, her business and how she overcame all her challenges.
The Struggles that Stephanie Overcame
Struggle #1: Finding Time and Energy
When Stephanie had started the coaching program with me, she had some struggles as is very normal for a startup. So, we decided to address them in a methodical fashion so we could eliminate them and turn them into strengths.
Since Stephanie has a full time job, that was a big issue for her because she had to find time to just work on her business. She mentioned that most people would just work their eight to nine hours and then go back home, stressed or completely tired. But since she was in that boat herself, she completely understood those struggles.
However, her take was that when you have the motivation, when you know that you are working for something greater than yourself, you find the energy and you find the time. So that was one of the first things.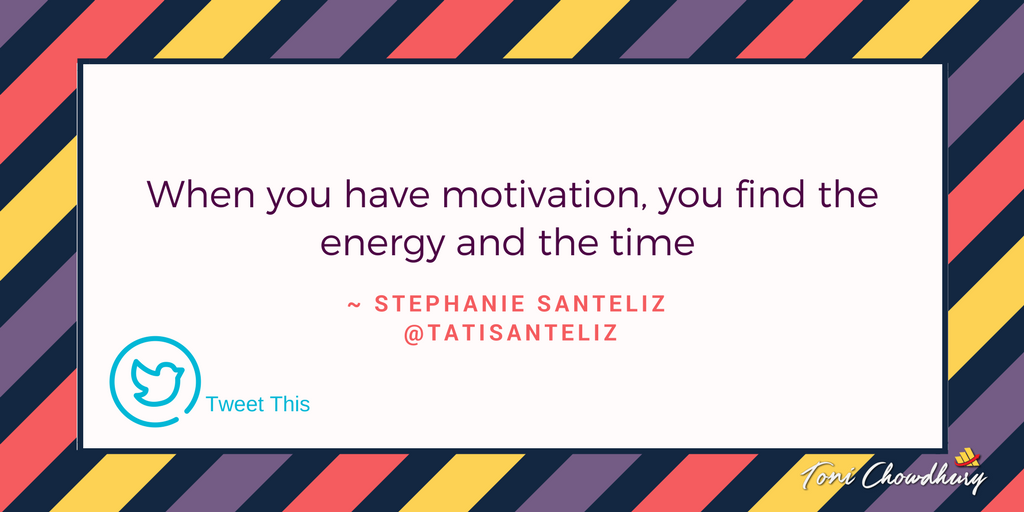 Struggle #2: Lack of Contacts and Opportunities
The second struggle Stephanie had was mainly to do with her opinion of being an immigrant. She realized that as she hadn't been in Montreal for too long, she didn't have the contacts or the opportunities to start a business. But when she started talking to different people about what she was doing, a lot of them were willing to help her.
This was one of the very early things we tackled during our coaching calls. I encouraged her to speak to her friends and acquaintances so people were aware of her mission, which was to create an awareness about good nutrition.
I always say one thing – people that won't help you and can only send you negative vibes, are people you need to stay away from. These people are energy vampires, and not your friends. When you're starting a business, you need people to encourage and inspire you – not the other way around.
And once she had dealt with this challenge, she was a completely changed person and now she can't stop talking about her business and her mission! She's proud of what she's doing and of her progress. That's such a big thing! if you don't take pride in what you're doing, maybe you shouldn't be doing it. That's only because you can't expect others to feel good about it either.
Also, you need to be the one giving yourself a pat on the back for every little victory, no matter how small they are. If you can't, you can't really expect anyone else to feel excited for you either.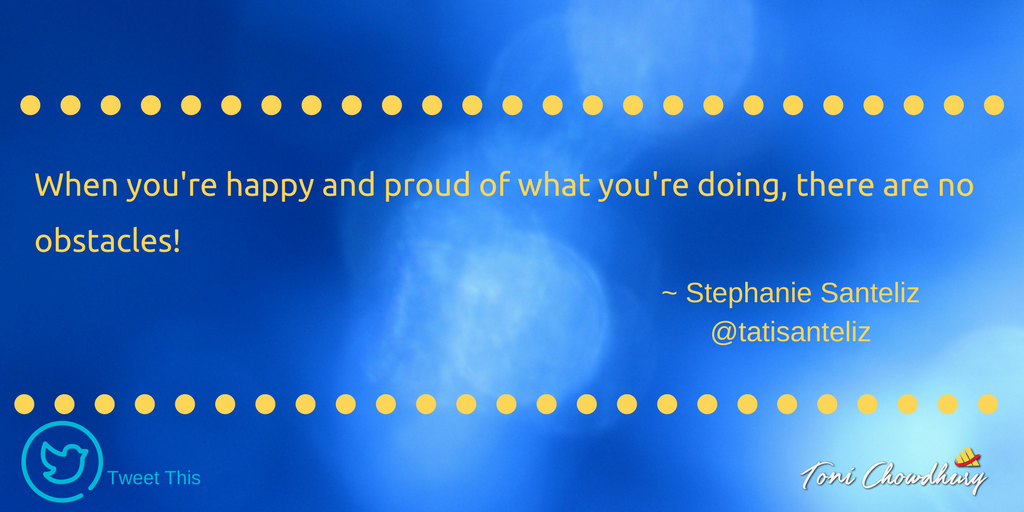 What Stephanie Has to Say About Having Fears
When Stephanie started the Startup Success Strategies program with me, one of the promises I'd made to her was that she'd become fearless. So, I asked her to how she felt about it after being in the program for about 4 months now.
What she said made my heart swell up with pride and joy!  She mentioned having done incredible things in the past three months that she had never dreamed of doing. Naturally, she had been very afraid of approaching anyone for anything. However, in the past three months she gained the confidence to approach complete strangers with her business idea. And the feather in her cap was that the people she approached were more than willing to help her with her business.
She ascribes this to mindset saying that we tend to be very negative to ourselves. We are our first critics and obstacle. But just being aware of that makes you realize when you're having negative thoughts. And when you have that awareness, you can stop the negative thoughts from taking over and just continue living your life.
She also mentions that having a routine and having discipline are very important to achieving every single goal or dream you aspire to in your life. These areas are the cornerstones for the business coaching program I've created for anyone starting a small business.
What Stephanie Has to Say About Mentorship
Stephanie mentioned that as an aspiring entrepreneur, when she wanted to start her business, she just had the idea but didn't know how to implement it.  She didn't know where to start but had a ton of ideas.  She felt that she really needed to figure out the next steps because there was no book on how to be an entrepreneur or how to start a business.
Even though she had studied business administration, it was for corporations and she was just a startup. She didn't know where to begin and where to look for her customers. So with the help of the coaching she received from me, which she felt was completely necessary, she was able to implement her idea.
In Stephanie's opinion, being an entrepreneur can be overwhelming, but having a mentor, a coach, having someone encouraging you and giving you ideas is very important for a startup. It's kind of having a second mind helping you in your business.
Conclusion
It's all very well to have an idea but most people don't take action on it. The most common excuses people make are a lack of time, energy or money. Yes, these are all realistic and everyone's situation is different. But if you really put your mind to it, you can overcome these challenges just like Stephanie did. And she's not the only one who had these challenges. Other entrepreneurs I've interviewed in the past, have also had their challenges. But that didn't stop them from starting their business anyway.
There are lots of ways you can work on these challenges as an aspiring entrepreneur if you feel you need to address them first. I have a personal development program where I help people with personal development. This program will also help you improve productivity and focus.
It's easy to get over our excuses, if we commit to it. Otherwise, everything becomes a huge deal and we give up on our dreams!
If you liked this article and feel that someone you know could be inspired by it, please don't forget to share. We really need more people to be confident and committed to their goals and dreams so we can teach our future generations how to have a more authentic and inspired life. This would make a collective impact on the world and society at large and possibly deliver us from these tough times every nation in the world is going through.