How many times have you wondered about how to create stunning social media graphics without Photoshop? Heck, you need nice visuals for your blog posts as well. You also need pretty looking presentations or infographics. Having someone create your infographics can turn into a pretty expensive affair. But first let's talk about why you need beautiful graphics and then we'll talk about how to easily create them without Photoshop.
Why You Need Graphics for Your Content
#1 To Eliminate Monotony of Too Much Text
So, what is all this talk about using visuals in your content? Well, as the saying goes, a picture is worth a thousand words – and it really is! There's a lot that can be conveyed through using captivating visuals than just words.
A lot of text can be very boring. But if you just introduced even a single image into the text, it immediately breaks up the monotony! And if the image is pretty, even better!
Everyday, I see people posting terrible photos on social media. I understand that everyone isn't a great photographer. But imagine if people even used a cutesy looking frame around their snaps – even the most blurry ones would look better!
---

---
Now let's look at this scenario – if you're a blogger, you definitely need to hold your visitor's attention when they find their way to your blog post. If you have some visuals to break up the text, it would be so much better. Imagine if I had a long blog post of 1500 words with only a bunch of text. It would hardly look appealing.
But now, If I introduce an image like I've done below, doesn't it look better? It might even pique your curiosity to click on the image to see where it might lead you.
#2 To Convey a Message
If you're planning to use graphics on social media, you definitely want to convey a message through it. And if you're a marketer, you need to be adept at that. I'm guessing you came to this blog post after seeing the graphic I posted on social media. That's what I mean about conveying a message. I used the graphic with minimum text on it and it definitely caught your attention.
Use graphics and images as much as you can to get your audience's attention. It's a great way to get traffic to your website.
#3 To Improve SEO with Image Alt Tags 
This is something a lot of bloggers and other new marketers miss – using alt tags for images. When you upload images to your blog or even to social media, you have the opportunity to describe what your image is about in the alt tag field. Enter a description that contains your focus keyword to make it even more powerful.
So, the alt tag works in like this – when an image doesn't display in the user's browser, the description you used in the alt tag shows up. This helps the user understand what the image is about. This is a direct benefit, but another huge benefit that is overlooked is how Google reads your image.
---

---
Since Google can't actually see the image, it reads the alt tag and uses it to rank your image if someone is searching for your keyword. This is definitely a huge boost to your Google rankings.
Therefore, remember to use images in your content and definitely use the keyword you're targeting in the alt tag.
#4 To Boost SEO with Image File Names
Yes, even that matters for SEO. What you name your file is read by Google and that's what pushes up your content ranking as well.
When you're uploading photos, your camera most likely spits out filenames like IMG_xxx or DNG_xxx etc. These aren't search engine friendly at all. Therefore, it's essential you name your files with your keywords, or the topic
for which you're including the image. This definitely helps a whole bunch.
Keyword-rich file names is what the search engines ordered, and you should definitely be fulfilling that order to the best of your ability.
---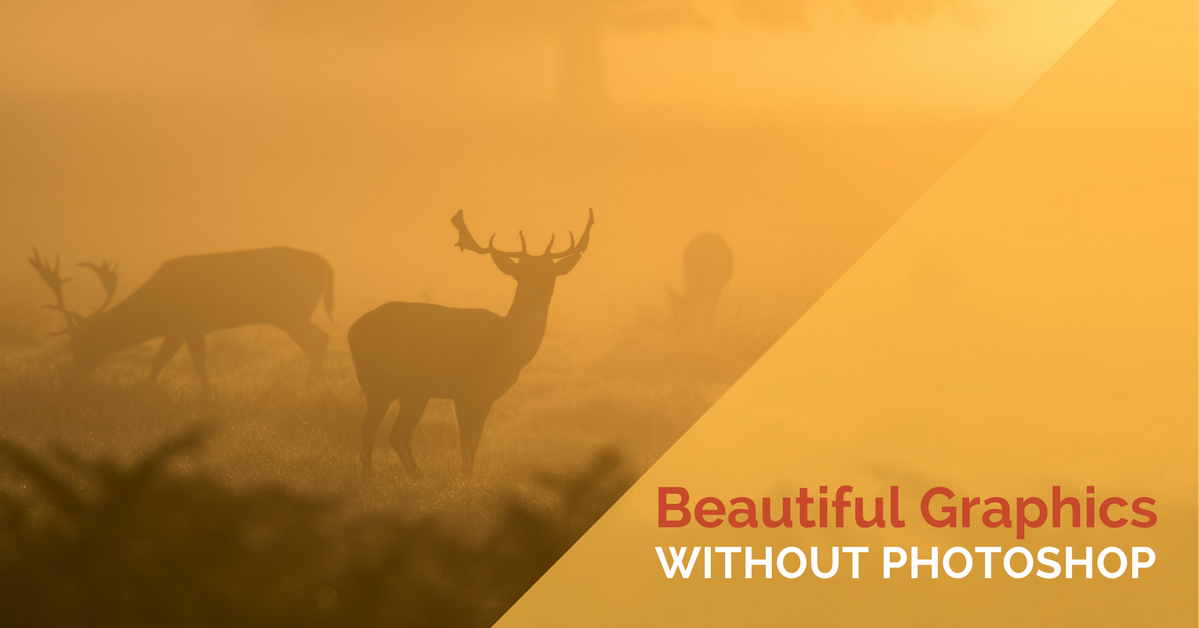 ---
#5 Increase Social Media Sharing
This is a huge benefit! When you share a link to your blog post on social media, it will try to pull in the featured image at the top of your blog post. Imagine if you didn't have one – there would only be big chunks of unattractive texts. This would definitely not encourage people to click or otherwise engage with the content.
What's the fun of creating content no one will interact with or even glance at? Definitely a waste of effort if you miss this opportunity to engage your audience!
#6 Create Visual Interest
This point kinda ties in with point number 2 above. While breaking up the monotony is a great function of graphics, making them attractive adds a splash of colour and vibrancy to your content as well. Sometimes black & white graphics can also be a great additional point of visual interest.
---

---
#7 Look Professional with Graphics
Nothing makes your content looks more professional than interspersing your content with beautiful graphics. It just gives the content such a polished look! And this will definitely go over well with your readers and they'll just stay on your website longer.
#8 Images Keep Visitors Longer on Your Website
This is a huge indirect advantage. You know that it really matters how long your visitors spend on your website. Having great looking images will have them scrolling up and down your post, which will prolong their visit duration. This will in turn turn the needle on your bounce rates on your website.  What a fabulously simple way to keep your target audience captivated in an age of overwhelming amounts of distractions.
How To Create Stunning Social Media Graphics Without Photoshop
Now that you know what are the benefits of having images in your content, let's talk about how you can create them without having to use Photoshop. We all know what a steep learning curve Photoshop has. I am an advanced Photoshop user, but I let it set on my computer for over two years before I really broke down and learned to use it.
---

---
I'm sure there are a lot of other apps you could use to create graphics but my all-time favourite is Canva. It has loads of stunning free stock photos, fonts, backgrounds, illustrations and other design elements that you can use to create stunning social media graphics in minutes. The sky's the limit.
However, there is a bit of a learning curve like everything else, but definitely nothing compared to Photoshop. This is how to create stunning social media graphics without Photoshop. I absolutely have a great time creating all my graphics in Canva, whether it's for social media, my training content, presentations, downloadable content, you name it! There are thousands of possibilities with Canva!
Conclusion
I hope you found it useful to read the reasons for why use images in blog posts. You must absolutely create gorgeous looking graphics for your social media because it's important not only to create visually appealing content, it's also important to use the power of the alt tag and filename to boost your SEO when you're posting these images on your website.  And imagine if you could convey a message through just a visual – a graphic, an infographic, a photo, social media ad – you name it!
If you aren't using images in the ways I've talked about already, you should definitely start ASAP.