I absolutely love leading and facilitating workshops! I've been an innovation coach at my day job for the last 4+ years. My role is to help my teams come up with innovative solutions using the principles of Design Thinking. Design Thinking is a methodology popularly used for solving end users' problems based on their real needs uncovered by empathizing with the end user.
The Principles of Design Thinking
Being a passionate practitioner of Design Thinking, I don't have a problem with quickly trying out new ideas without investing too much of my time, effort or money. This helps in evaluating the idea to see if it's worth scaling. This is in keeping with the principles of Design Thinking, which advocates empathizing with and then defining the persona of your end user and the problem that you want to solve for them.
Following that, you are guided into coming up with a multitude of different ideas that could solve that particular problem for your end-user. After this ideation phase, you create a quick prototype of the solution and have it validated by your end-users. This gives you an insight into whether or not you really understood the problem and whether your prototype or minimum viable product meets your end user's needs.
Through constant practice of Design Thinking and applying the different principles of this methodology, I have been able to come up with many different ideas for my own personal projects. This obviously includes the personal development workshops that I've been doing.
Hands-On Workshop – Finding Your Life's Purpose
This past weekend I held a workshop on the topic of finding one's purpose in order to live an inspired life. This idea came from a friend and a client who was talking about how they were feeling lost about their purpose and calling in life. I was able to pick up on that cue, thanks to my experience and training.  Since I suffered a deep personal loss very recently and went through a very similar phase of questioning my existence, I was immediately able to come up with an idea for a workshop based on this topic.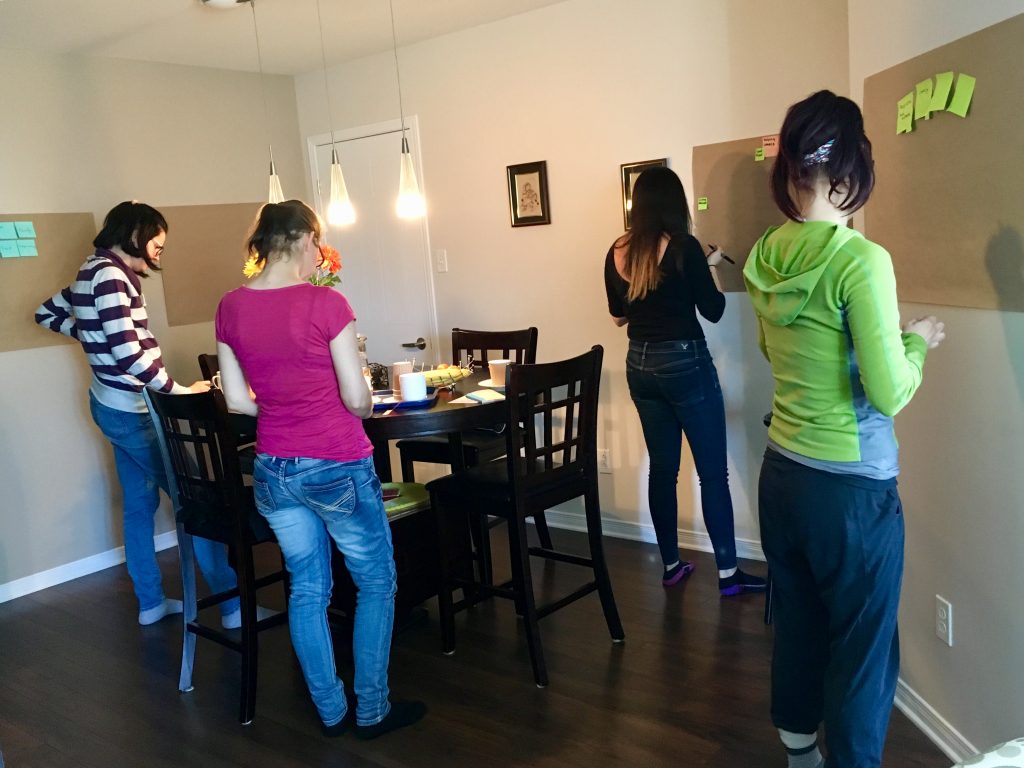 Knowing that the first iteration may not be perfect, I still went ahead and incorporated all the elements I thought would help bring value to the participants. I then put together all the content over a couple of days and launched the workshop within the week.
The 3-hour workshop was very hands-on and included some fun elements of working with upbeat background music, Post-It notes, and coloured pens. This is a practice very integral to Design Thinking.  Using colours, visuals and being on your feet help in the creative process. And what is ideation, if not creativity at its best?
The participants had tremendous insight into what each of them thought about their self-worth, their competencies, their passions, their vocation or their profession. It was very interesting to see that everyone was highly engaged and came up with a load of ideas.
Feedback Is Critical
As is customary for me, I always seek feedback at the end of every workshop. Unless I know what the participants felt about the workshop and if they found value, as well as what they found was missing, I cannot really improve on it. There's always room for improvement and that's what I strive for.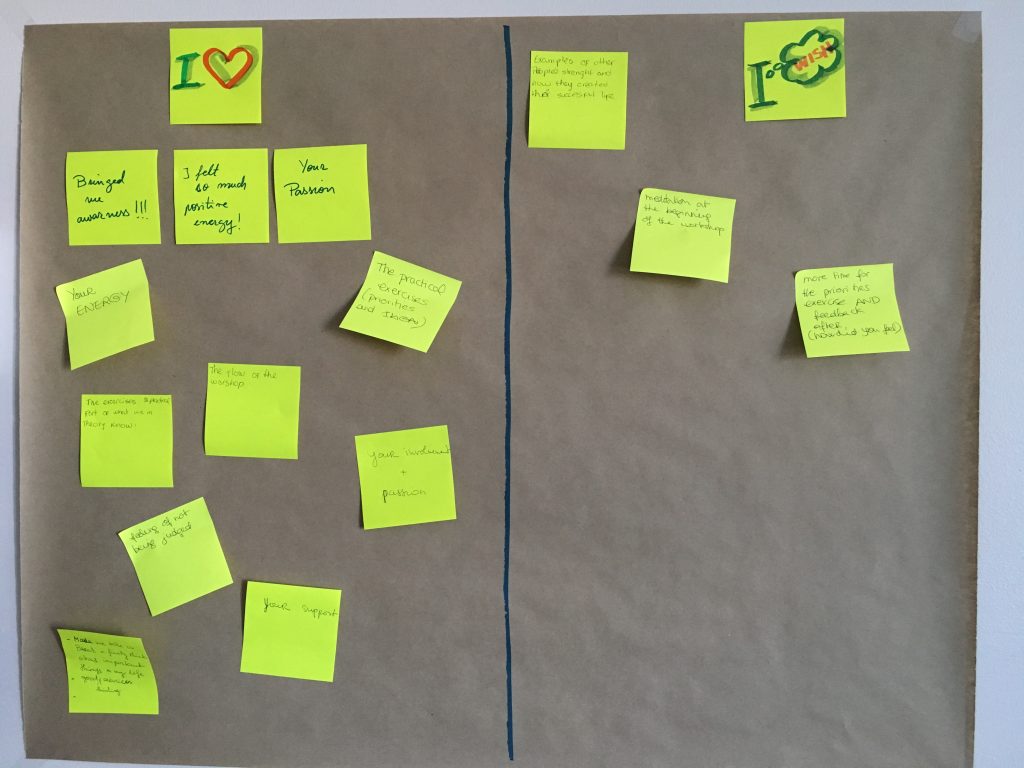 It started as a serious workshop with everyone talking about their challenges and life's goals, but ended on a really upbeat note. Each one took away really deep insights into their vision, mission, vocation, and passions. Plus, the kindergarten-style fun and creative portion of the workshop was possibly another thing that most of them took away as something to try on their own time!
I'm really looking forward to hosting my next workshop around mid-April. Stay tuned for an announcement coming soon! 🙂